WIAW…I Hate Writing… for School
I find it funny that I absolutely LOVE blogging, and writing posts, yet when it comes to writing essays for school….
ummmmshootmenow.
As much as I would like to spent all night blogging, AP Lit and AP Gov are demanding my time this evening. This is unfortunate, because I really do not care too much about morally ambiguous characters in The Turn of the Screw, or the constitutionality of ObamaCare at the moment.
Okay, okay. I care about the government and our health care… but not enough to write a six to eight page paper on it.
I am too excited for this weekend, and too upset that it is ONLY Wednesday. More details on that later. Oh. Special treat for you in the form of a guest post this weekend from someone awesome.
There is one good thing about the fact that it is just Wednesday.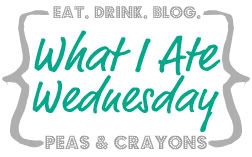 Thanks to Jenn, I'll be sharing some of today's eats!
That's a Greek yogurt bowl with cheesecake pudding mix, lots of cereal, chia seeds, umm.. I forget what else.

Franklin's Veggie Burger + 2% American cheese

Salad beast! Veggies <3 yummm.
Okay. Enough procrastinating for this chick. Enjoy the rest of your Wednesday!
Today's Questions:
1) Am I alone in the fact that I HATE, and I mean abhor writing if I am forced to, but love it otherwise?
2) What are the worst books you have ever had to read for school?
3) Best eats as of late?